New to the shop are large, chunky, graduated wood beads! Take your pick of sibucao, palmwood, rosewood, or tiger ebony wood (left to right). The beads are smooth to the touch, have rich color, and are guaranteed to grab the eye. Perfect for a statement necklace!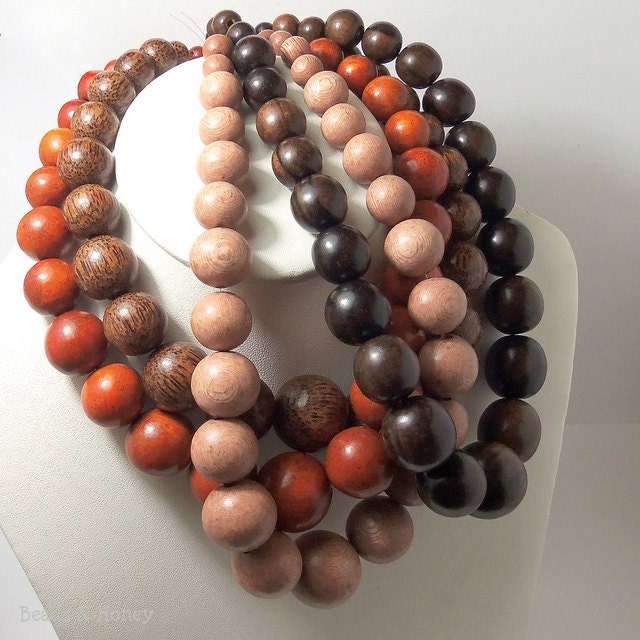 Need Beads?
All of the beads shown here can be found in the online store or the Beads & Honey Etsy shop. I hope you enjoy crafting with these as much as I enjoyed selecting them for you!
---
Copyright 2014 Beads and Honey, LLC – All content and images.